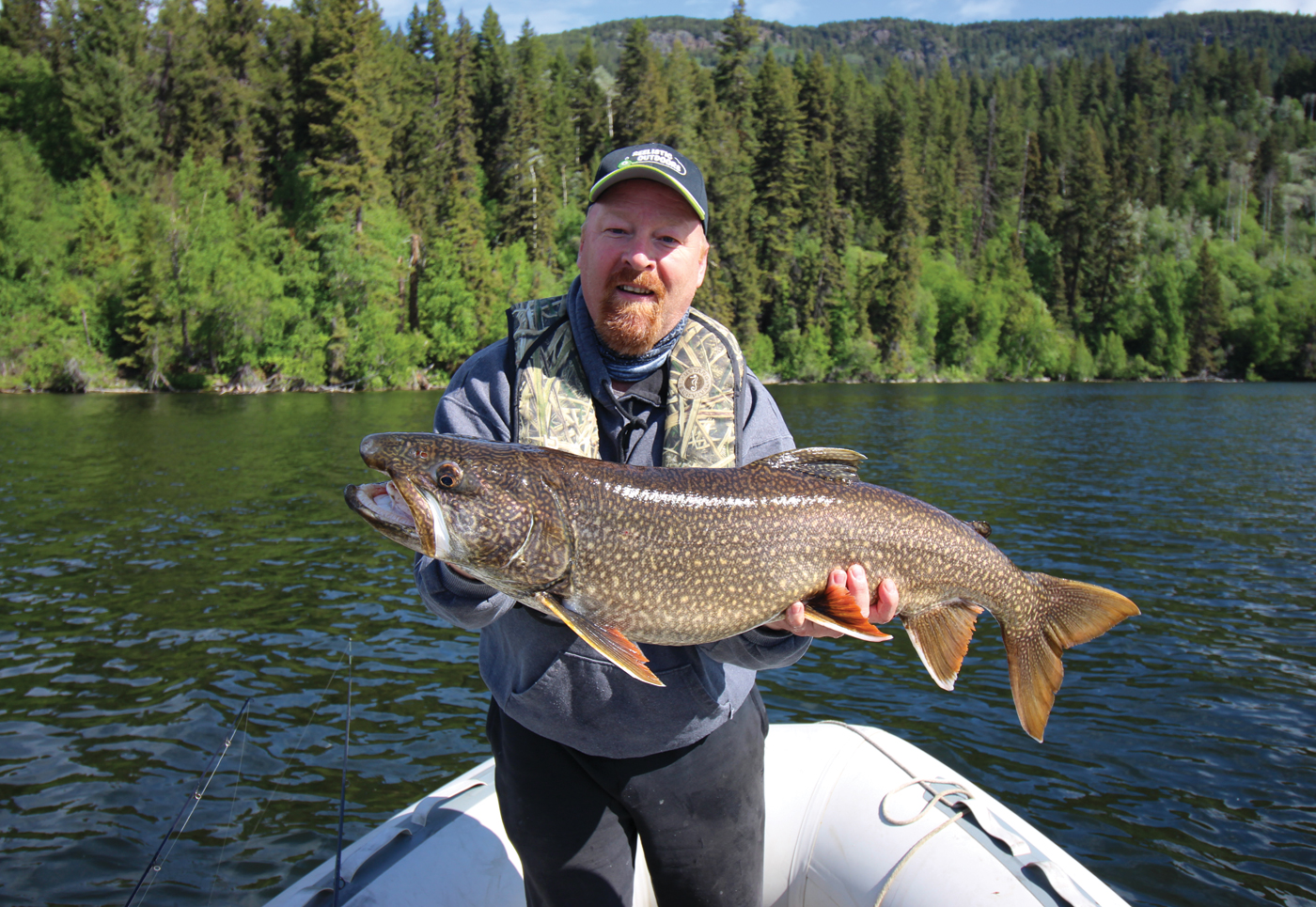 Veteran 'Reelistic' on New Fishing Show : Pacific Navy News
Pierre Mallet
Personal editor
––
Contrary to the tall tales of most anglers, LS (Retired) Scott Stewart really caught a big fish.
That's because the former Royal Canadian Navy sailor turned his lifelong love of fishing into a TV show called Realistic exterior.
"I always knew I would host a fishing show," says Stewart. "When I was young, I used to watch Red fisherman show every weekend. I realized from that moment that I wanted to host a show.
His fishing-themed show debuted on specialty cable channels Sportsman Channel and World Fishing Network in late September.
"It's a great feeling to know that my show will now be seen by a much larger audience."
Six previous seasons of Realistic exterior aired on Shaw Cable's local community television channels.
The show, he says, took nearly half a century to prepare.
His father James Stewart, who also served in the navy, took Stewart on his first fishing trip in the 1970s to Cambridge, Ontario. Stewart says he was "hooked" from then on.
"My dad taught me how to fish and I just excelled from there. I loved the beauty of the fish, the fight you get from them by reeling them in and learning how to use the right gear for them. to grab.
He has already filmed the first 13 episodes of this 26-episode season. It kicks things off by taking viewers by helicopter to Hook Lake, nestled in British Columbia's Rocky Mountains. He also shot episodes on location in Saskatchewan and the Yukon and plans to visit the Northwest Territories later in the season.
"Throughout the season, I go fishing from a helicopter, a jet boat, an ocean boat, and in one episode I build a cart and pull my boat three miles to I do fly fishing, jigging, deep sea fishing, and freshwater fishing and will even be heading far north for some ice fishing later this fall.
Stewart, 55, lives near Prince George, British Columbia, with his wife and daughter. He works as a telecommunications analyst with healthcare provider Northern Health. When he is not working, he prepares his show and fishes in the nearby streams and rivers.
It is a one-man show with Stewart writing each script, playing host, directing, shooting with multiple cameras, and editing.
"When filming, I try to treat the camera as if it were an individual viewer sitting with me on the boat. I also try to focus just as much on the unique process of accessing each location. , instead of being all face to face and focusing 100% on fishing techniques.
Previous episodes of Reelistic Outdoors can be viewed on Stewart's Facebook page, which has more than 25,000 followers since its launch seven years ago.
––––