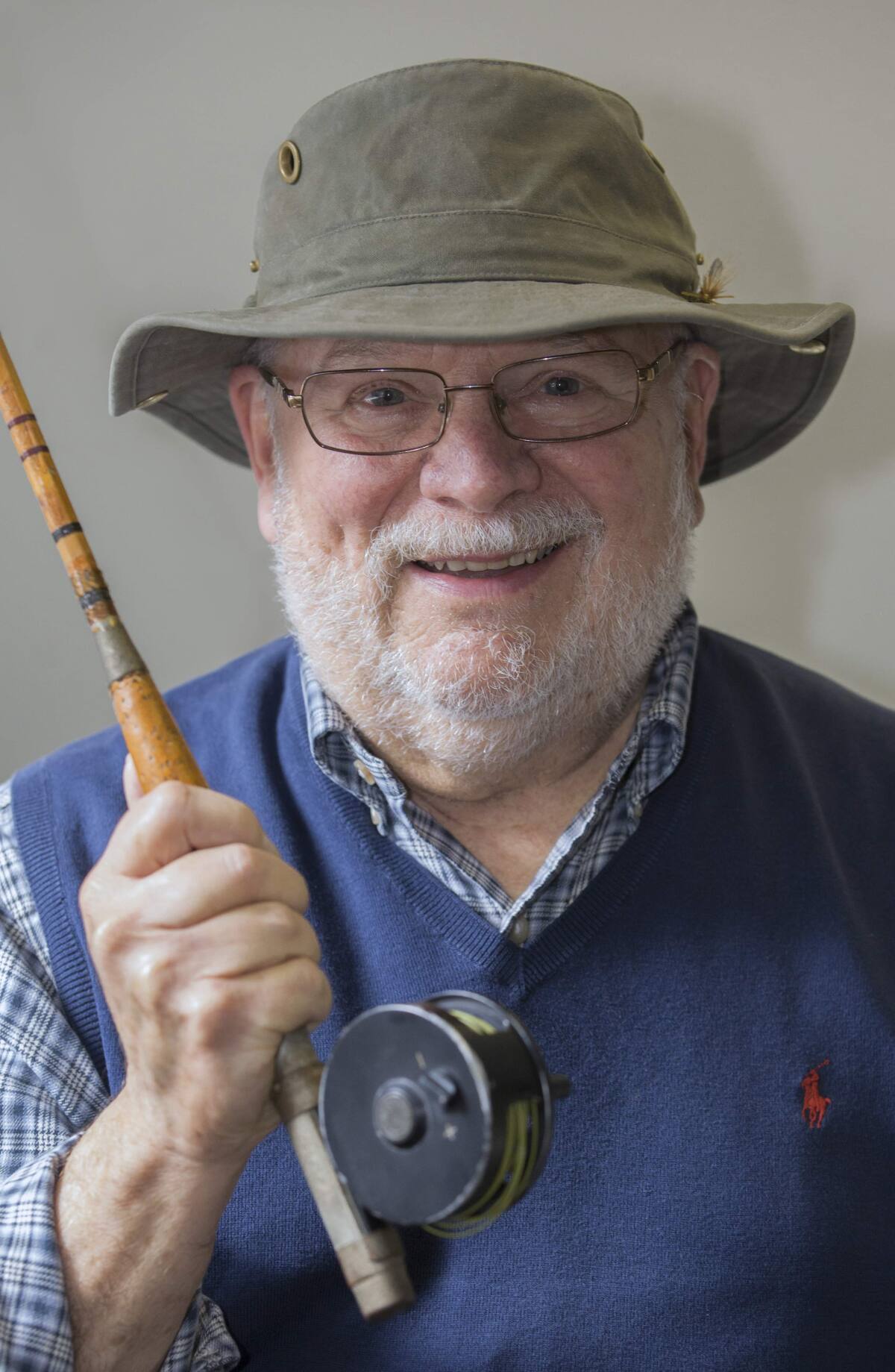 The Meandering Angler: Alameda Fly Fishing Show
[ad_1]
Only the most hardened anglers set out on those cold, wet, and windy winter days, and the rest of us plan to attend one or two of the great exhibits that come our way. this month and the next.
The first is the International Sportsmen's Expo, which begins on Thursday January 17 and ends on Sunday January 20. It occupies several huge buildings at CalExpo on the east side of Highway 50, where the State Fair and other major events are held each year.
It's California's largest indoor / outdoor exhibit with over 600 exhibitors, outfitters, vendors, and guides filling five buildings and outdoor spaces with gear, local and global destinations, a dozen free video theaters, and a Zone demonstration. And it's all about fishing, hunting, landing, boating, RVing, camping, and kayaking.
It's like the world's greatest candy story for fishermen, hunters, and outdoor enthusiasts.
You can spend hours there, maybe even two days or all three, enjoying it all and fantasizing about a dream trip for your to-do list. You can also find deals on a new rod, reel, and all the latest gear and gadgets on the market.
Tickets cost $ 16 for adults, while serving members and youth 15 and under enter free. Parking costs $ 10. The hours are from 11 a.m. to 8 p.m. Thursday and Friday, 10 a.m. to 8 a.m. Saturday and 10 a.m. to 5 p.m. Sunday.
For the skinny one, head over to sportsexpos.com/attend/sacramento.
The second big event, and my favorite, is the Fly Fishing Show on February 22, 23 and 24 at the Alameda County Fairgrounds in Pleasanton. It's a smaller, more intimate show than the Sacramento Expo, which is all about fly fishing, but even that limited scope requires several large buildings and three days to adjust.
My favorite place is the building where all the owners and outfitters of cabins and fishing centers set up their kiosks. I can spend hours listening to them tell me all the wonderful things I could enjoy if I booked a stay with them. Most have videos, brochures, photos, and even drawings to earn a free stay.
There are also several theaters where you can hear guides and station owners telling a video about their destination.
Virtually all top rod, reel, and hoist manufacturers have stands, and there are plenty of opportunities to test out the latest rods.
There are casting lessons, fly tying lessons and experts in all types of fly fishing offering seminars and the annual fly fishing film festival.
Pleasanton is about an hour and 15 minute drive from Sonoma and the spectacle is well worth the trip.
Tickets cost $ 15 per day for adults. Children 6 to 12 only $ 5, 5 and under free. Military on active duty also free.
For more information, visit flyfishingshow.com/pleasanton-ca.
For anglers determined to get in the water, it is likely that all of the runoff will dramatically improve sturgeon fishing in the bay. Call Keith Fraser at Loch Lomond Bait Shop in San Rafael, (415) 456-0321 to find out where to go fishing. Plus, weather permitting, Bodega Bay Sportsfishing's Captain Rick Powers always brings clients for the limits of the Dungeness Crab. Call Rick at 875-3344.
[ad_2]