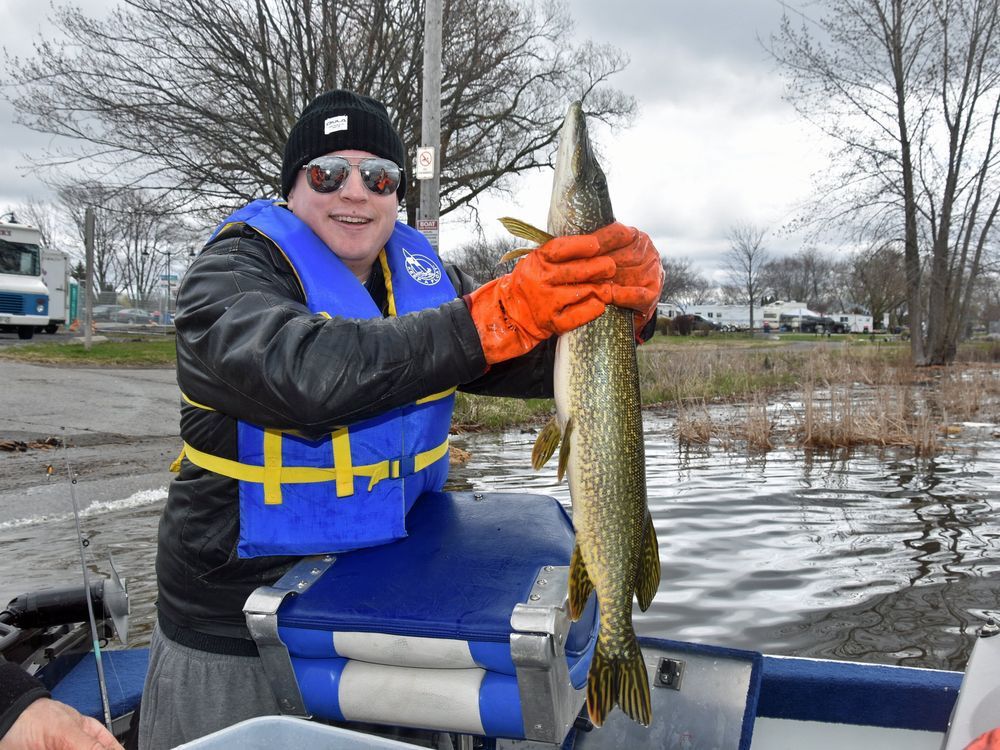 Kiwanis Walleye World Fishing Derby canceled for third consecutive year
Content of the article
Organizers of an annual Bay of Quinte fishing event that attracts thousands of anglers from across the province have made the difficult decision to cancel their live fishing tournament this spring for the third year in a row.
Content of the article
Speaking to The Intelligencer, Trenton Kiwanis Club District Leader James Parker explained that time constraints coupled with the uncertainty of the pandemic were the root causes for the cancellation.
"It's an important project, it's great for the city and for the club," Parker said. "But we decided it was better to delay than not do it right."
The two-day event is considered one of the largest walleye fishing tournaments in the world, attracting 2,000 to 2,500 anglers each year. Organizing such an event takes an incredible effort for the Trenton Kiwanis Club, a club that organizes events for the sole purpose of raising funds to support youth in the community.
While current provincial restrictions would allow an event like the World Walleye Derby to go ahead without complications, that was not the case in January when club members decided not to go ahead with the planning.
"We need, in reality, four months to organize it properly, which means that we should have started in January. And at that time we were pretty much on lockdown in a lot of areas," Parker said. "The government didn't start opening things up until, I guess, early February, by which time we decided it was too late for us to do the job properly."
The event not only supports the Trenton Kiwanis Club, but the city as a whole.
The thousands of attendees who come to Quinte West are a major boost in tourism revenue for the municipality and local businesses.
Content of the article
"It's a big loss," Quinte West Mayor Jim Harrison said. "A lot of (fishermen) come here for a good part of the week, maybe even more."
Harrison said: "They stay here, they buy fuel, they buy food, they appreciate the amenities we have to offer. And, it's great.
When the Trenton Kiwanis Club first had to cancel its 2020 angling event, the financial impact was felt immediately.
Things got so bad that Quinte West gave the Kiwanis club a $35,000 interest-free loan, which was due to be repaid after their next derby. Since there was no derby for a third consecutive year, Quinte West decided to extend the repayment of the loan.
"We have renewed their loan agreement for another year. And we ask for nothing but the loan to be repaid when they can. And I'm sure they'll be able to," Harrison said. "We're certainly proud to be able to help them…I know in the long run, whenever they can, they'll pay it back."
Even though their flagship event has been canceled, that doesn't mean Parker and the rest of the Trenton Kiwanis Club are planning to take a break.
Two events, a car rally and a baseball tournament, are tentatively scheduled to take place in July and August respectively.
"We can still, as a club, have a meaningful impact on the community," Parker said.