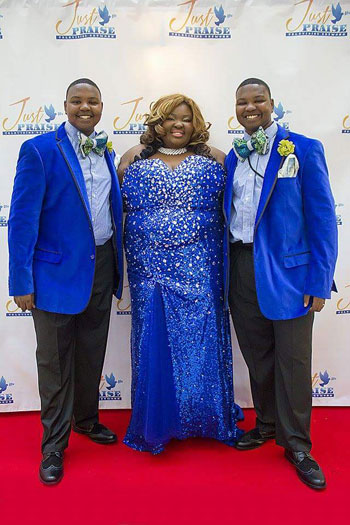 Just Praise TV network to launch in Grand Bahama
[ad_1]
While millions of people around the world can attend a local worship service at least once a week, some have never sat on a pew. But that doesn't mean they're out of reach. On Saturday October 17, 2015, Just Praise Television Network (JPTV) invites you to its official international launch at Grand Lucayan at 5 p.m. In addition to a star lineup, the first Live International Show will take place at the launch.
The network, owned by Pastor Ritta Warren and co-owned by gospel recording artist and teen gospel sensations, Dem Warren Boyz (Rev. Savonte and Rev. Javonte Warren), will host performances 24/7. 7 from around the world, with unique hosts in designated cities to maximize coverage. Not only will the shows be broadcast on cable TV and available on ROKU devices, viewers will be able to download the app to their Android or iPhone, literally creating a national and even global stage for the ministry in real time. JPTV provides a solid platform for singers, performers and musicians in the gospel industry to show their talents to the world – taking their voices where their feet can't go!
JPTV launched in the United States on Saturday, September 19, 2015 in Detroit, Michigan, at the Charles H. Wright Museum of African American History. The network currently has a potential audience of less than 20 million people and is expected to increase with marketing nationwide.
With ongoing interviews, meeting and welcoming, and this launch and first international show is sure to leave a mark on people's hearts and minds that cannot be erased. Attendees can expect surprise guests and even the golden opportunity to host their own network show or receive two weeks of absolutely free advertising!
For more information, please call 313-749-7167 or 313-208-6834 or visit our website: justpraise.tv!
[ad_2]