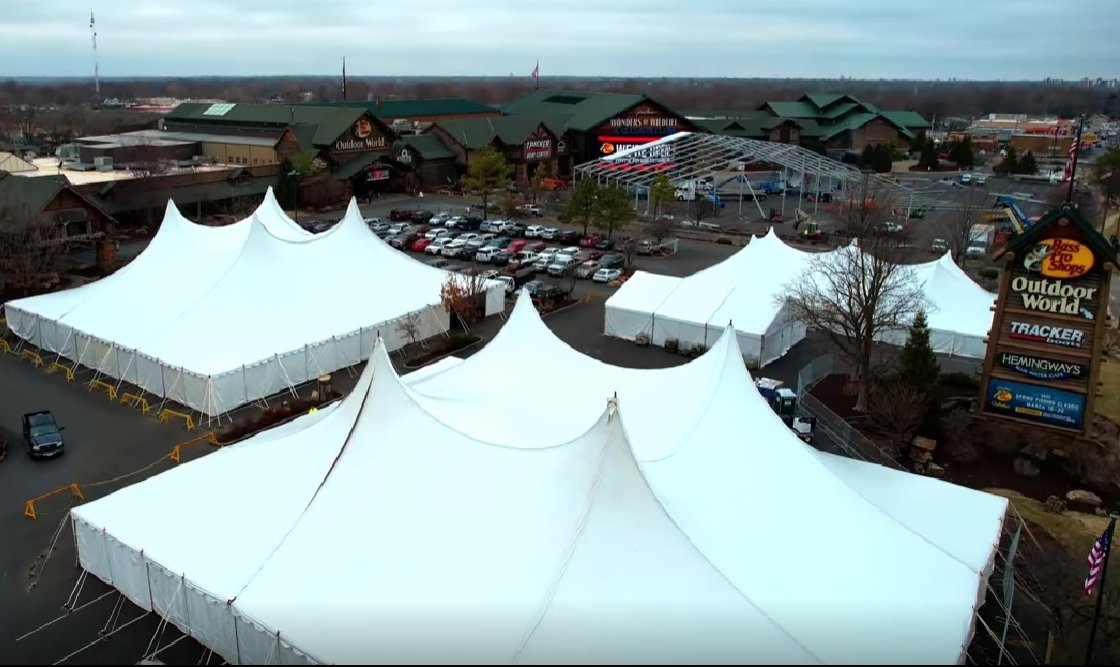 Bass Pro, the city is preparing for the World Fishing Show
The World Fishing Fair is less than a week away, and Bass Pro stores and Springfield city officials are in preparation mode for the event that is expected to draw hundreds of thousands of attendees.
The March 30-April 3 event at Bass Pro's flagship store is expected to generate an economic impact of $80 million, according to a information page set up by the city for the event. Attendance is expected at 500,000, said Cora Scott, the city's director of public information and civic engagement.
"We're going to have the biggest fishing event here," Major League Fishing pro Kevin VanDam said in a video shot outside the Springfield store promoting the fair.
Tents were built around the Bass Pro store and overflow parking lots were set up around town with plans for shuttle buses to transport attendees. The city also released a traffic impact map showing a section on Campbell Avenue in front of Bass Pro will be the only road closed during the event.
Announced in February, the World's Fishing Fair marks a revival of the event last held at Bass Pro in 1988. Celebrating Bass Pro's 50th anniversary, the event will feature more than 200 exhibits from 150 manufacturers, $10 million worth of tackle in 500,000 square feet of event space and concerts, among other features, according to earlier reports.
Bass Pro announced in a media alert yesterday that Governor Mike Parson, Mayor Ken McClure, anglers including Bill Dance and Roland Martin and a B-2 Stealth Bomber flyover will be part of a kick-off ceremony for the event. March 30.