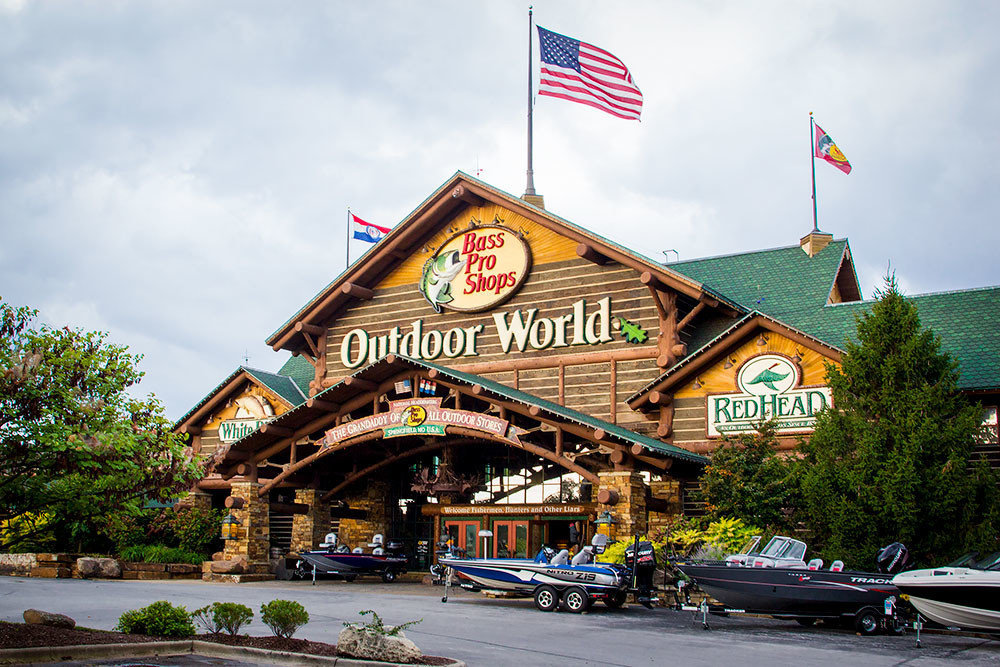 Bass Pro relaunches the world fishing show
To celebrate its 50th anniversary, Bass Pro Shops is bringing back an event that was last held over three decades ago.
The World Fishing Fair is scheduled for March 30-April 3 at Bass Pro's flagship store at Sunshine Street and Campbell Avenue, according to a press release.
"In many ways, the first World Fishing Fair in 1988 put Bass Pro Shops on the map. In the months following the event, Bass Pro Shops began receiving guests from all 50 states every 30 days. ", officials said in the statement. "This year's fair is destined to be the biggest event in angling history."
The event will feature $250,000 in prizes, as well as more than 200 exhibits from 150 manufacturers and $10 million in hardware in 500,000 square feet of event space. Concerts will be given by Hank Williams Jr., Luke Bryan, Dierks Bentley, Chris Janson and others, while bass fishing legends Jimmy Houston, Roland Martin, Kevin VanDam and Bill Dance are set to join the founder of Bass Pro Johnny Morris at the event.
Officials say 50% of event admissions will be donated to conservation causes, according to the statement.
The original event in the late 80s drew over 250,000 people to Springfield. George HW Bush, then Vice President, was among the guests at the fair.